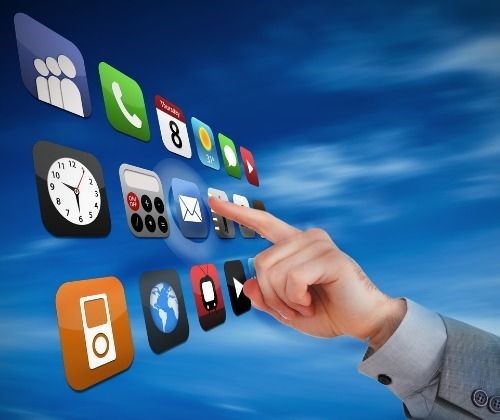 Top 10 apps to install on a new Android phone
So, you have sold your old phone because you've gotten the newest flagship. What should you do now? Begin by retrieving the user/pass combinations for your Gmail account and other accounts you may need, such as Samsung ID. Transfer all the needed data and apps to your new smartphone, and then make sure to install the 10 apps highlighted below.
1. Firefox.
Yes, most Android phones come with Samsung's and/or Google's browsers, but if you want to keep your data private, Firefox is among the best solutions out there. This browser allows you to surf the web privately; its makers won't collect, and won't sell your data to advertisers. Additionally, it can keep in sync its tabs, history, and even settings with the desktop-based version of Firefox.
2. WhatsApp.
Facebook's messenger app is used by over one billion people, and it's easy to see why. The program utilizes a standard Internet data connection, allowing you to chat, message and call anyone, in any country, without paying a dime. You can also use the app to send files, voice messages, photos, and videos to any person in your contact list.
3. Your Phone Companion.
This relatively new app has quickly become one of my favorites, because it allows people to connect their Android phones to Windows-based PCs. Please note that the computer must run Microsoft Windows 10; otherwise, the software won't work. The app allows us to use the computer keyboard, mouse and monitor to send and receive SMS, make and receive calls, view phone notifications, access the desired apps, explore the photo gallery, copy files from one device to the other, etc.
4. Pocket Casts.
I may be biased, but I think this app is the best mobile podcast player in the world. To begin with, its makers have created a huge hand-curated podcast library, and they are constantly updating it. The program can cut silent moments automatically, and supports playback speeds from 0.5 to 3x, saving you a lot of time. You can listen to podcasts using your phone or other devices such as Android Auto, Chromecast, Alexa and Sonos.
5. Evernote.
This is the granddaddy of all note taking applications! Store texts, sound recordings, images, videos and more into dedicated notebooks. Then, find what you need whenever you need it, due to Evernote's fantastic optical character recognition system. Yes, you can write something by hand, and then have it digitized (and thus searchable) automatically.
6. Khan Academy.
If you like to discover new things, I guarantee you will love Khan Academy, which has dozens of video lessons for people who want to learn arts, computing, math, finance, economics, and more. Many lessons include interactive content, can provide feedback that's based on your answers, and will give you hints, in case that you get stuck. And have I mentioned that all the content is 100% free?
7. Microsoft Office.
The mobile version of the world's best-selling productivity suite should be installed on everyone's smartphone. If you are an Office 365 subscriber, you will be able to use all the tools you're already familiar with without paying anything extra. Still, even nonsubscribers can fire up Microsoft's app to view documents, spreadsheets, and presentations for free.
8. Feedly.
If you read lots of blogs, watch lots of videos, tracks lots of companies, and so on, it makes a lot of sense to install Feedly on your new smartphone. The app creates a single feed out of all the blogs, sites and YouTube channels that interest you, allowing you to read and watch anything you want without having to zigzag through several applications.
9. Bitdefender Mobile Security.
Yes, you will need to install an antivirus on your device, and this one can protect you against all sorts of malware species. More than this, it includes a free VPN, which allows you to access geo-IP restricted content, gives you the option to lock any app using a PIN code, serves as an anti-theft app, and can even scan your smart watch.
10. LastPass.
Store all your passwords, notes and files securely with this powerful password manager. The updated version of the app also includes a built-in browser, which makes navigating the web, filling in web forms and accessing password-protected pages a breeze.